The Tragedy of Julius Caesar: Authentic Play by William Shakespeare (Paperback)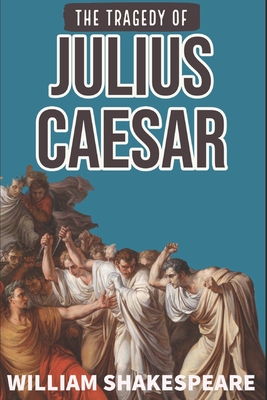 $12.59
This title is currently unavailable for order.
Description
---
This mesmerizing play by Shakespeare details Caesar's death at the hands of friends and fellow politicians. Most writers disagreed over the assassination. Some see Brutus, the leading conspirator, as a hero while others think of him as a villain. Shakespeare's play keeps this debate alive.William Shakespeare was born in April 1564 in the town of Stratford-upon-Avon, on England's Avon River. When he was eighteen, he married Anne Hathaway. The couple had three children-an older daughter Susanna and twins, Judith and Hamnet. Hamnet, Shakespeare's only son, died in childhood. The bulk of Shakespeare's working life was spent in the theatre world of London, where he established himself professionally by the early 1590s. He enjoyed success not only as a playwright and poet but also as an actor and shareholder in an acting company. Although some think that sometime between 1610 and 1613 Shakespeare retired from the theatre and returned home to Stratford, where he died in 1616, others believe that he may have continued to work in London until close to his death.