Store Updates
Due to the recent surge in COVID-19 cases and the spread of the Omicron variant, WordsWorth Books will now require customers to mask inside our store, regardless of vaccination status. We will continue to offer curbside service for those who prefer not to come into the store. Thank you for your consideration!
A Touch of Ruin (Paperback)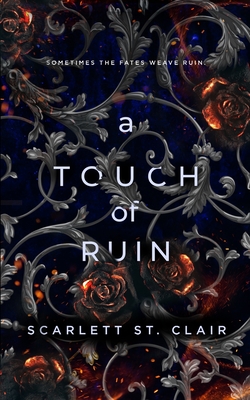 Description
---
Persephone's relationship with Hades has gone public and the resulting media storm disrupts her normal life and threatens to expose her as the Goddess of Spring. Hades, God of the Dead, is burdened by a hellish past that everyone's eager to expose in an effort to warn Persephone away. Things only get worse when a horrible tragedy leaves Persephone's heart in ruin and Hades refusing to help. Desperate, she takes matters into her own hands, striking bargains with severe consequences. Faced with a side of Hades she never knew and crushing loss, Persephone wonders if she can truly become Hades' queen.