Life of Bailey: Living In A Pandemic (Paperback)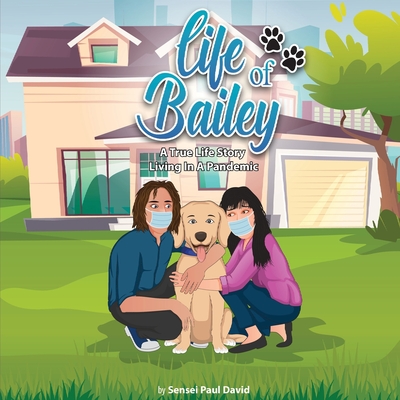 $14.97

Usually Ships in 1-5 Days
Description
---
A Puppy Adventure for the Ages - Living in a Pandemic
When a worldwide Pandemic starts to change life for Bailey and his Daddy and Mommy, the happy family is forced to get used to living life a different way. When Bailey is not allowed to play with other dogs and people, and rather spends his days inside, Bailey struggles to understand why his life is changing. After he learns how to talk to Mommy and Daddy about how he is feeling, Bailey learns that there are always new adventures to be had. Follow along as our favourite service dog and his Mommy and Daddy learn how to change their day-to-day lives and still have fun and go on adventures, in the time of a Pandemic.
Don't miss out on the chance to follow Bailey and his family as they learn to live in the time of a pandemic, in 'Life of Bailey - Living in a Pandemic '
Sensei Publishing provides kids with a series of books for generations of people, encouraging exciting curiosity and interactive discovery.
Join Our Publishing Journey Get FREE Books & FREE Guided Meditations for Kids, Special Offers, and much more Visit www.senseipublishing.com Today
You're all invited to take a look behind the scenes and experience our creative process - Learn about our new books by subscribing to our newsletter.
Follow, Like, Share, and Subscribe on Facebook and Instagram at @lifeofbailey and on
YouTube and Google Search at #senseipublishing
It's a great day to be alive