The Accidental Gangster: From Insurance Salesman to Mob Boss of Hollywood (Paperback)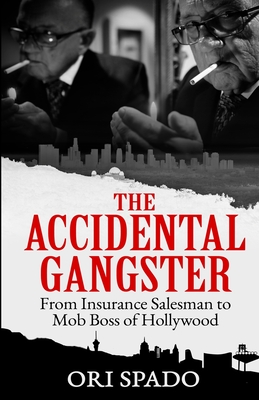 Email or call for price.
Special Order - Subject to Availability
Description
---
Author Orlando (Ori) Spado honestly recants his humble beginnings from the small town of Rome in upstate New York, to becoming known as "The Mob Boss of Hollywood." A candid account documenting his fall from a well-known Hollywood fixer mixing with A list celebrities to serving 62 months in Federal prison, and ultimately making a determined comeback.
"For nearly forty years Orlando 'Ori' Spado was a friend and associate of John 'Sonny' Franzese, underboss of the Colombo organized crime family. His relationship with Sonny brought him to the attention of the FBI, and eventually led to his being indicted with Sonny on federal RICO charges, and imprisoned. In The Accidental Gangster Ori provides the details of his time in 'the life' and his long battle with the FBI--whose overwhelming resources made it a fight that was impossible to win."- Nick Pileggi, Author & Screenwriter
"Orlando 'Ori' Spado had been a thorn in the side of the Los Angeles field office of the FBI for almost two decades before they finally took him down. Accidentally or not, Ori was a quintessential Mob character, complete with a pinkie ring and a slow, steady deliberate voice whether speaking with friends or foes. But like so many other 'Good Fellas, ' he was set up by a friend's son. You will have to read the book to find out who set him up. Enjoy "- John Connolly, author of the NY Times bestselling true crime book, FILTHY RICH