Homesteading: Mastery of Gardening With Business and Profitability Guide (A Comprehensive Guide to Aquaponic Gardening) (Paperback)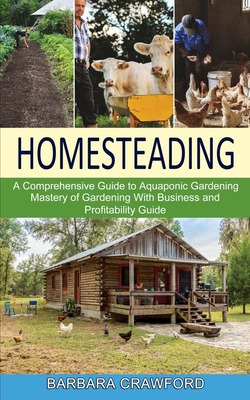 $19.95

Usually Ships in 1-5 Days
Description
---
Gardening is an activity that is good for both you and your environment; it is relaxing and leaves you with a sense of achievement. With people increasingly living in apartments and in urban areas, they often assume that a garden is not even an option for them. There's no need to miss out on the joy and health benefits gardening brings just because you may not have an outside space. Whether you live in an urban loft, a studio apartment, or a traditional house, indoor gardening made easy will be your guide to bringing a little bit of outside, inside.
Here is a preview of what you'll learn...
- The benefits of growing your own herbs
- The basics of growing herbs in containers
- Useful tools
- The potting soil
- Selecting the right container
- Watering container herbs
- How to grow herbs indoors
- Eleven herbs you can grow in containers
- How to make your own miniature green house at very little cost
- Much, much more
You need not have to prepare thousands nor millions of cash to be able to put up a backyard farm. All you need to possess is that strong willful spirit to dedicate your sweat and blood and work with your bare hands. You should also be ready to face some failures, too This book will tell you all about backyard farming and what it takes for you succeed in running one.