Store Updates
Due to the recent surge in COVID-19 cases and the spread of the Omicron variant, WordsWorth Books will now require customers to mask inside our store, regardless of vaccination status. We will continue to offer curbside service for those who prefer not to come into the store. Thank you for your consideration!
Easy One-Bowl Baking: No-Fuss Recipes for Sweet and Savory Baked Goods (Paperback)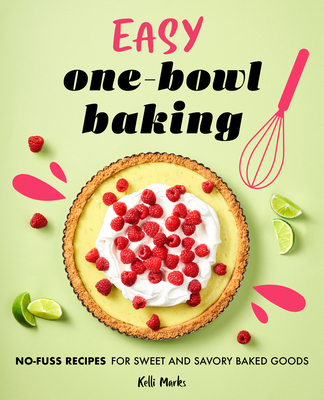 Description
---
Discover how easy baking can be when all you need is one bowl
There's nothing quite like fresh-from-the-oven goodness. With Easy One-Bowl Baking, scratch baking is just as simple as cracking open a mix, and twice as delicious Save time without sacrificing flavor as you create everything from cookies and quick breads to cakes and savory bites. More than a dessert cookbook, this baking book makes it easy to bake indulgent Chocolate Chunk Pound Cake, delicate Matcha Cookies, or even crowd-pleasing Buffalo Chicken Breadsticks.
Best of all, with just one bowl, one baking pan, and a few mixing and measuring tools, the sink won't be full of dishes when you're done, making cleanup a breeze
Baking 101-Learn all the essential ingredients, techniques, and terminology to bake like a pro in this easy baking cookbook.
Quick fixes-Find 60 fast bakes, most able to go from mixing bowl to oven to cooling in under an hour.
Kid friendly-Introduce young chefs to the joys of baking with recipes they can help measure, mix, and bake.
Grab your favorite bowl, a wooden spoon, and this cookbook and start baking something special today.