Store Updates
Due to the recent surge in COVID-19 cases and the spread of the Omicron variant, WordsWorth Books will now require customers to mask inside our store, regardless of vaccination status. We will continue to offer curbside service for those who prefer not to come into the store. Thank you for your consideration!
Arkansas Pie: A Delicious Slice of the Natural State (American Palate) (Paperback)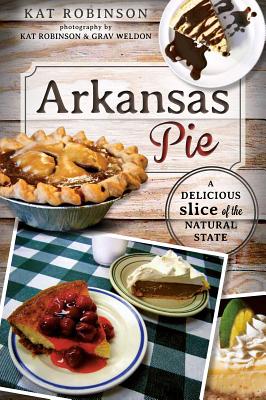 Description
---
Dozens of different pies on restaurant menus from the Delta to the Ozarks await hungry diners, and almost every delectable creation is a masterpiece of southern baking. Join food writer Kat Robinson on a tour through an Arkansas culinary tradition. Kat has traveled the state, sampling more than four hundred different varieties and absorbing stories along the way. Learn where fried pie is king and why a pie called possum should be the official state pie. Meet the North Little Rock man who made and sold one hundred different pies in a single day, and discover the new and innovative pie-making methods of chefs in Fayetteville and Hot Springs. It's all here in this mouthwatering and informative collection.