Now Do You Know Where You Are (Paperback)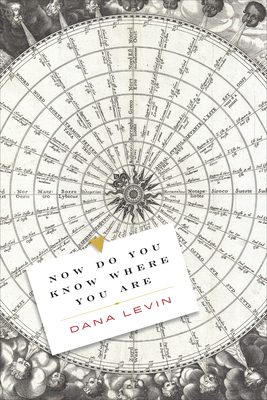 $17.00

Usually Ships in 1-5 Days
Description
---
"Levin's luminous latest reckons with the disorientation of contemporary America. . . . Through the fog of doubt, Levin summons ferocious intellect and musters hard-won clairvoyance."--Publishers Weekly, starred review
Dana Levin's fifth collection is a brave and perceptive
companion, walking with the reader through the disorientations of personal and
collective transformation. Now Do You Know Where You Are investigates how great
change calls the soul out of the old lyric, "to be a messenger―to record
whatever wanted to stream through." Levin works in a variety of forms, calling
on beloveds and ancestors, great thinkers and religions―convened by Levin's own
spun-of-light wisdom and intellectual hospitality―balancing clear-eyed
forensics of the past with vatic knowledge of the future. "So many bodies a
soul has to press through: personal, familial, regional, national, global,
planetary, cosmic― // 'Now do you know where you are?'"