Store Updates
Due to the recent surge in COVID-19 cases and the spread of the Omicron variant, WordsWorth Books will now require customers to mask inside our store, regardless of vaccination status. We will continue to offer curbside service for those who prefer not to come into the store. Thank you for your consideration!
Utopita (Paperback)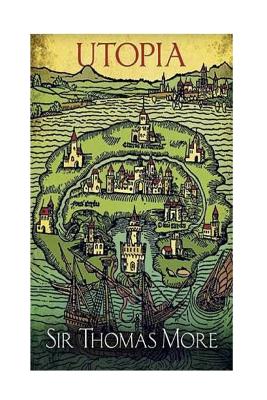 $8.40

Usually Ships in 1-5 Days
Description
---
Henry VIII., the unconquered King of England, a prince adorned with all the virtues that become a great monarch, having some differences of no small consequence with Charles the most serene Prince of Castile, sent me into Flanders, as his ambassador, for treating and composing matters between them. I was colleague and companion to that incomparable man Cuthbert Tonstal, whom the King, with such universal applause, lately made Master of the Rolls; but of whom I will say nothing; not because I fear that the testimony of a friend will be suspected, but rather because his learning and virtues are too great for me to do them justice, and so well known, that they need not my commendations, unless I would, according to the proverb, 'Show the sun with a lantern.' Those that were appointed by the Prince to treat with us, met us at Bruges, according to agreement; they were all worthy men. The Margrave of Bruges was their head, and the chief man among them; but he that was esteemed the wisest, and that spoke for the rest, was George Temse, the Provost of Casselsee: both art and nature had concurred to make him eloquent: he was very learned in the law; and, as he had a great capacity, so, by a long practice in affairs, he was very dexterous at unravelling them. After we had several times met, without coming to an agreement, they went to Brussels for some days, to know the Prince's pleasure; and, since our business would admit it, I went to Antwerp. While I was there, among many that visited me, there was one that was more acceptable to me than any other, Peter Giles, born at Antwerp, who is a man of great honour, and of a good rank in his town, though less than he deserves; for I do not know if ...