Unlikely Friendships Wall Calendar 2023: Heartwarming Photographs Paired with Stories of Interspecies Friendships (Calendar)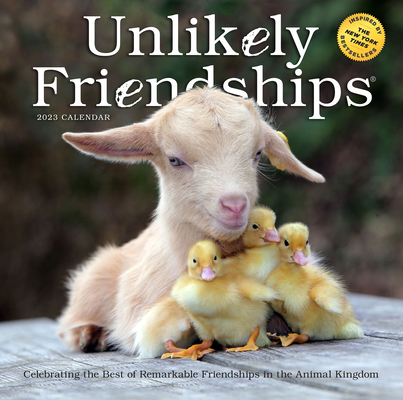 $15.99
This title is currently unavailable for order.
Description
---
A calendar that surprises, delights, and warms the heart.

A year of classic photographs offering irrefutable testimony to the depths of animals' emotions and abilities to form close, affectionate bonds—even between species. A tiny, orphaned kitten cuddles up to another orphan, a lonely otter. A tree frog finds the perfect spot to soak up some sun—on the head of a young crocodile. And a Pomeranian and a bunny become fast, furry friends. Each irresistible photograph is accompanied by a detailed caption that tells the creatures' story and offers fascinating insights into each relationship. Printed on responsibly sourced paper.
About the Author
---
Jennifer S. Holland is a contributing writer for National Geographic. She has also written for, among others, The Discovery Channel, NPR, and The New York Times, specializing in science and natural history.