Store Updates
Due to the recent surge in COVID-19 cases and the spread of the Omicron variant, WordsWorth Books will now require customers to mask inside our store, regardless of vaccination status. We will continue to offer curbside service for those who prefer not to come into the store. Thank you for your consideration!
Corrupt (Compact Disc)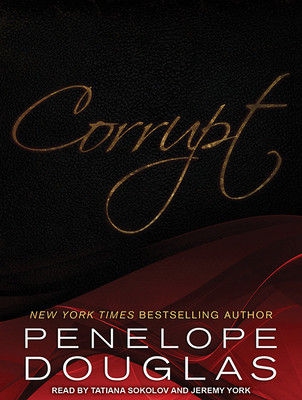 $44.99
Email or call for price
Description
---
Erika: His name is Michael Crist. My boyfriend's older brother is like that scary movie that you peek through your hand to watch. He's handsome, strong, and completely terrifying. The star of his college's basketball team and now gone pro, he's more concerned with the dirt on his shoe than me. Michael: Her name is Erika Fane, but everyone calls her Rika. My brother's girlfriend grew up hanging around my house and is always at our dinner table. She looks down when I enter a room and stills when I am close. I can always feel the fear rolling off of her, and while I haven't had her body, I know that I have her mind. That's all I really want, anyway. Until my brother leaves for the military, and I find Rika alone at college. In my city. Unprotected. The opportunity is too good to be true. Because you see, three years ago she put a few of my high school friends in prison, and now they're out. We've waited. We've been patient. And now every last one of her nightmares will come true.Contains mature themes.