Idonia Creation (Hardcover)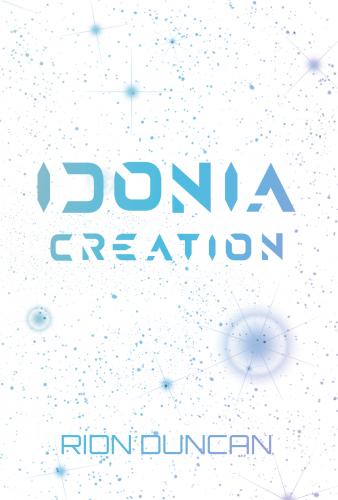 $36.00
This title is currently unavailable for order.
Description
---
When Ally, Erin, and Rachel moved to Little Rock, Arkansas, to begin their graduate studies, the three lifelong friends were thrilled at the chance to learn new things and meet new people in the city they would now call home. They knew this experience would bring about unique challenges and growing pains, but they didn't expect those challenges to come in the form of the enigmatic Browning family. This elusive group harbors more than their fair share of secrets, some of which might cause the friends to question the nature of their very reality.
As the friends get closer to the Brownings, they begin having visions of a world far beyond theirs, full of beauty and wonder but carrying equally ominous warnings of the treacherous path they tread. When it becomes apparent this strange family may be directly tied to a string of mysterious murders, the friends find themselves stumbling upon the precipice of an ancient cosmic war, and they must decide how far into the void they are willing to go. Should they dare venture into the abyss, there will be no turning back, as the fate of their lives and their entire world could hang in the balance.
A sprawling urban-science fantasy, Idonia Creation is the first book in The Idonia Saga, a series that explores the challenges faced in venturing out in the world to forge one's own path in becoming the adult one wishes to be. They will all meet people who think and believe differently, and they must decide how they will approach those situations. The story of these friends' journey is set against the backdrop of an even larger tale of a cosmic society, both ancient and eternal, that provides a glimpse into the next step of human progression and poses the question of what new struggles humanity will face when they begin to wander out into the galaxy. Each of the characters' individual stories of self-discovery, familial ties, betrayal, and finding their purpose are intertwined with tales of romance and mystery set within the War of the Four Orders that has been raging for eons with the fate of our world and many others.
About the Author
---
Rion Duncan began writing as a hobby in middle school and has lived in fantasy worlds ever since. While attending the University of Central Arkansas, he started the first draft of his debut novel Idonia Creation. In the years after college, he worked in retail and marketing jobs while revising and expanding the fantasy world of Idonia. Returning to his home state of Arkansas after living in New York City, he began the final draft, moving the book's setting back home with him and including his alma mater of UCA as the college main characters Ally, Erin, and Rachel attend. During that time, he and his partner were blessed with a wonderful daughter, with whom he spends all his free time when not working on future releases in The Idonia Saga, short stories, or writing gaming articles for Screen Rant.