Store Updates
Due to the recent surge in COVID-19 cases and the spread of the Omicron variant, WordsWorth Books will now require customers to mask inside our store, regardless of vaccination status. We will continue to offer curbside service for those who prefer not to come into the store. Thank you for your consideration!
The Third Option (Mass Market Paperback)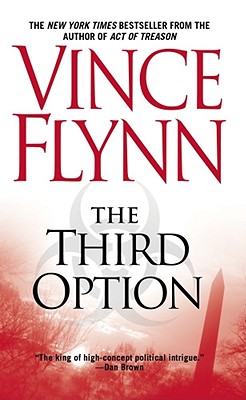 $7.99
Email or call for price
Description
---
When diplomacy has failed and military intervention is deemed inappropriate, our leaders sometimes take THE THIRD OPTION.
CIA counterterrorism operative Mitch Rapp falls prey to government forces with an agenda of their own after Dr. Irene Kennedy is named the successor to dying CIA Director Thomas Stansfield -- a choice that enrages many inside the world's most powerful intelligence agency. Her detractors will resort to extreme measures to prevent her from taking the reins -- which makes Rapp an expendable asset. But Mitch Rapp is no one's pawn, and he will stop at nothing to find out who has set him up.